Do you have too many clothes?

Is your closet a disaster zone?

You can't pick out anything to wear in the morning?

Do you feel completely overwhelmed by the idea of cleaning out your closet?

Do you love color and think that means you could never have a minimalist lifestyle?
​
Grab this compilation of my 5 BEST POSTS on closet organization and minimalist style to help you declutter your closet and:
Find your unique style

Build a colorful minimalist wardrobe you love!

Let go of clothes that you never wear!

Feel fantastic every day!
​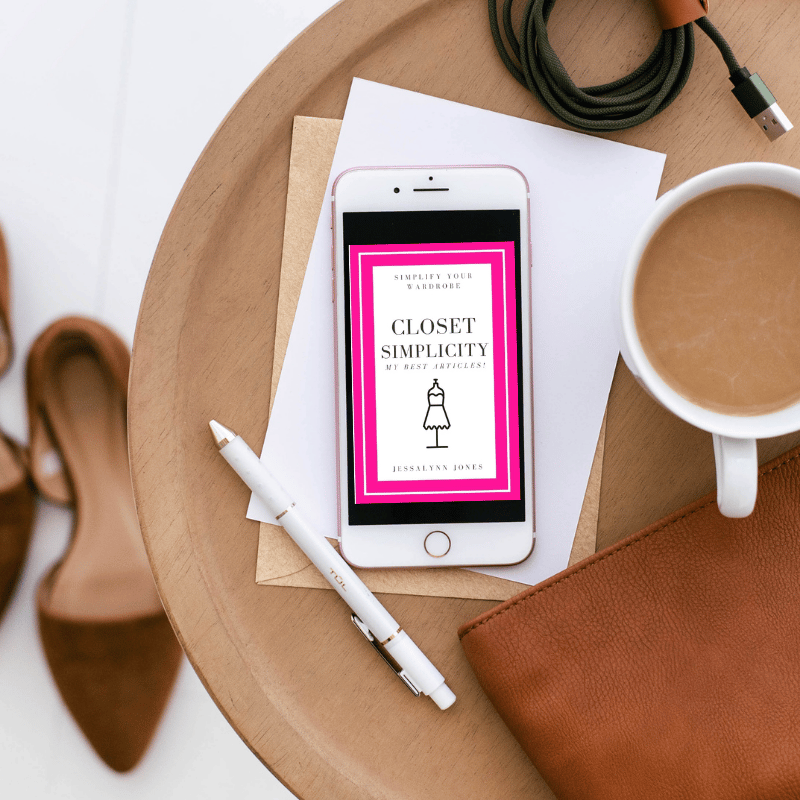 Here is a sneak peak of the articles that are in the book:
8 Questions to Clean Out Your Closet

Colorful Minimalist Wardrobe for Your Personality! -How to make it your own!

Seasonal Closet Organization -The Fun Way Minimalists Get New Clothes!

Cheap (or FREE) Closet Hacks For A Tidy Closet!

The Simple Way to Be Beautiful and Capable Everyday. The Importance of Self Worth
​