Are you tired of the vicious cycle of decluttering?
Have you decluttered before but your home still looks messy?
Are you just too overwhelmed by clutter to even get started?
Fearless Decluttering Is Here For You!
By the end of this E-Book you will:
Know exactly what to declutter with comprehensive checklists.
Know how to overcome all the reasons you are afraid to let go of clutter.
Know how to turn clutter into cash!
Know how to stop clutter from creeping back into your house!
Find organizational solutions that really work!
Finally enjoy the benefits of a clutter-free home!
​
My name is Jessalynn and I've been cleaning houses for over 15 years and I have seen it all! I know how much an decluttered and organized home can help a family run smoothly! Let me help your family enjoy your home and life!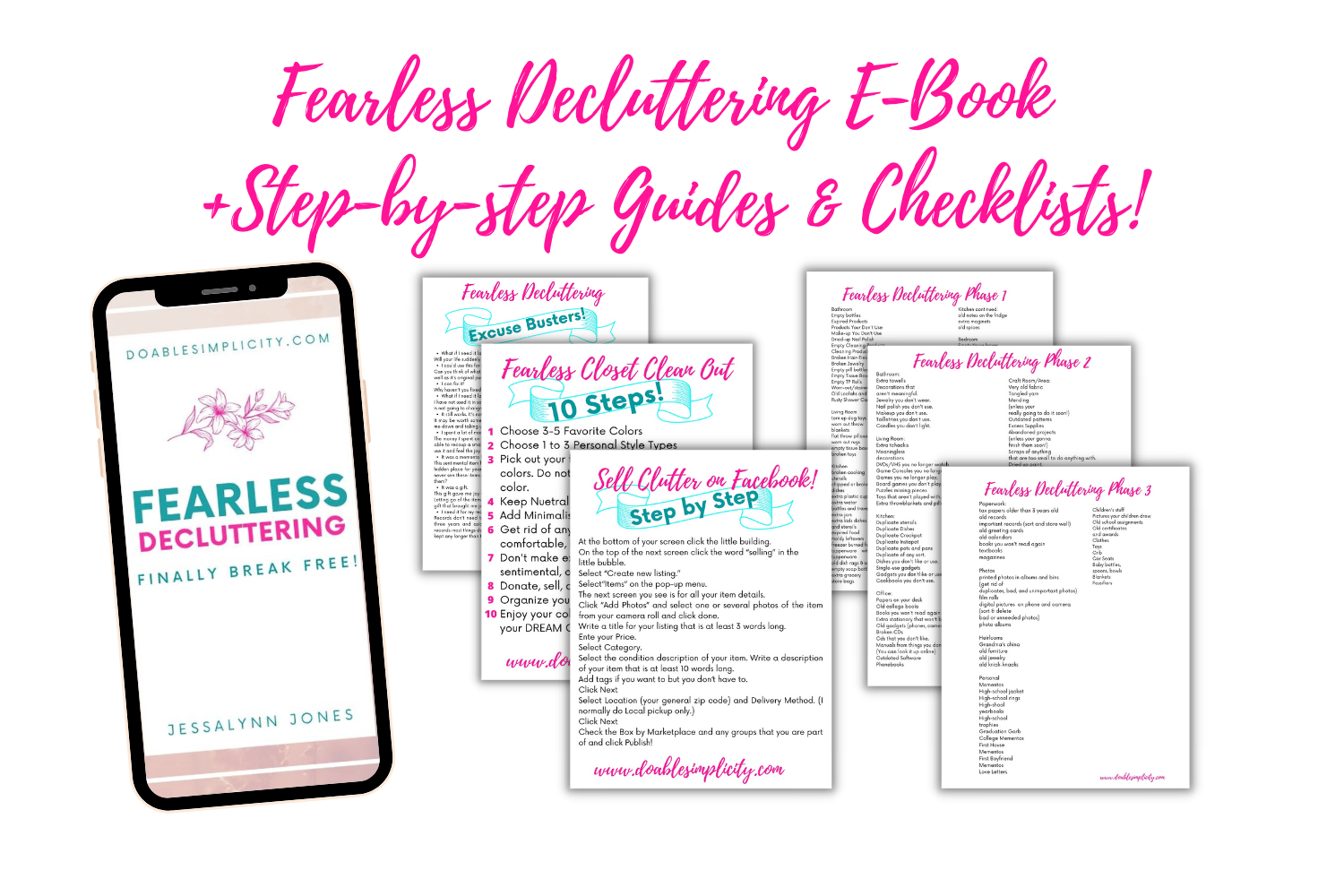 So what will you get?
You will get:
10 Chapters of easy-to-do step-by-step instruction, tips, and motivation that will keep you moving through your decluttering process without getting overwhelmed!
PDF FORMAT that you can put on ANY DEVICE!
3 Comprehensive Decluttering Checklists that will help you know exactly what to declutter!
3 Guides that will help you stay motivated and know exactly what to do!
​
Still not sure? Test out the benefits of decluttering your home with this FREE 5 Day Decluttering Challenge!
Are you READY to DECLUTTER FOR REAL? Then buy the FEARLESS Decluttering E-Book and Checklists to START TODAY!